Green for Grenfell at Notting Hill Carnival 17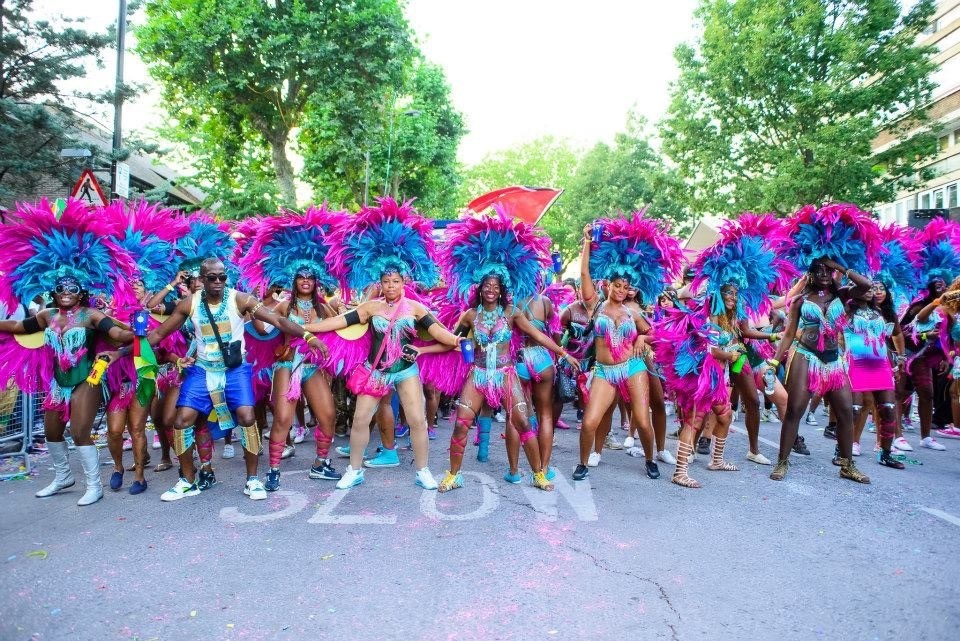 THE Notting Hill Carnival will light up the streets of London with Caribbean music and dance this weekend.
It is a huge celebration of the capital's Caribbean communities, their culture and traditions, which has been taking place since 1964, featuring two days of fantastic live music ranging from reggae to dub to salsa. This year the celebration includes 37 static
soundsystems
,
soca
floats, steel bands and a whole lot of jerk chicken and fried plantain.
The carnival celebrations take over the streets of W11, West London. The nearest tube stations are Notting Hill Gate, Holland Park and Ladbroke Grove.
The Carnival will start on Sunday August 27 and lasts until Monday 29th August.
Everything kicks off on both days at 9.30am with judging continuing through-out the day until 6.30pm.
It all winds down pretty quickly after that as there's a noise curfew for 7pm.
This gives the parade bands, floats and others a chance to clear the area by 8.30pm.
This years to honour the Grenfell tower fire victims and survivors the carnival will fall silent.
The one minute's silence will take place at 3pm on the second day, on Bank Holiday (August 28).
If you are planning to visit with kids, we recommend to go on Sunday, which is

seen as the Family Day, with a jubilant Children Parade, mobile sound systems and steel bands. There's also calypso and soca performances by the Association of British Calypsonians.
There's also family workshops at Emslie Horniman's Pleasance, with a variety of tasty Caribbean foods, drinks and lots more
Grab your best dancing shoes because the Notting Hill Carnival is only a few days away.

Here's some inspiration outfits:
Wearing a bejewelled bikini with a turquoise wig, huge colourful feathers, and fishnet tights with swarovski was the queen RiRi last month at Barbados Carnival. How gorgeous!
Nick Minaj at Trinidad and Tobago's while filming her music video for

Pound the Alarm.
for more styles go online now at Gipsy Tights